Overview
The MA, the first subject teaching association ever formed in England, has always focused on developing and supporting school mathematics.
Four of the MA's journals (with issues between 3 and 5 times a year) are ideal for the 11-16 age range: 'Mathematics in Schools', 'Equals', 'SymmetryPlus' and 'Mathematical Pie'. The MA also publishes books aimed at secondary teachers. The 11-16 subcommittee monitors developments, responds to consultations (e.g. on the revised Key Stage 3, Functional skills, twin GCSEs) and produces resources.
The annual Conference, open to MA members and non-members alike, offers excellent CPD opportunities to secondary teachers. The conference for 2012 Learning From Others will take place from 10th - 12th April 2012 at Keele University. Find out more here
News
The Program in Mathematics for Young Scientists (PROMYS)
For the past 25 years, the Program in Mathematics for Young Scientists (PROMYS) has run an intensive mathematics program each summer for approximately eighty advanced secondary school students. The 6-week program is held at Boston University in the U.S. and directed by Professor Glenn Stevens, who founded the program in 1989.
Thanks to generous funding from the Clay Mathematics Institute (CMI) at Oxford, the CMI-PROMYS International Alliance is now offering ten European students full scholarships to the program followed by full scholarships to the week-long Oxford Masterclasses in Combinatorics at Oxford University. Airfare and room and board would be included for both programs, and there are no financial requirements for eligibility. The deadline for student applications is 1st May.
More information about the program and a student application form can be found at www.promys.org or by emailing Julia Rolnick , PROMYS Director of Outreach.
Website of the Month
Free Maths and Science resources for Key Stage 4 inspired by the Olympic and Paralympic Games.
Each state-funded secondary school will have received 15 free copies of the Maths Activity Book.
Free online mathematical resources under the title of 'Maths and Sport: Countdown to the Games' which have been developed by the Millennium Mathematics Project at the University of Cambridge.
These explore mathematics and science in real-world contexts, through the context of the Olympic and Paralympic Games. The site is already live and more activities and articles will follow. The content can be sorted either by sport or by key stage and it includes material for key stages 1, 2 and 5 as well as 3 and 4.
Resource of the Month
Journals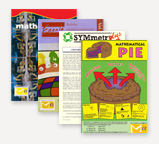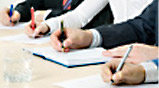 Addressing issues in 11-16 mathematics education and providing resources
Useful links relating to 11-16 mathematics education
SYMS